A Buyer's Guide for Scaling DevOps
Applications are driving business agility and revenue streams, unfortunately providing your teams with the application environments needed to support rapid development, testing, and deployment can become a bottleneck that impacts your time to market.
As organizations establish their DevOps toolchain, they need to choose an approach for connecting infrastructure to their value stream to reduce bottlenecks, increase time to market, and scale their DevOps initiatives.
Environment as a Service (EaaS) solutions help users define applications, infrastructure, and data requirements together and make environments accessible so they can be utilized by any process to enable innovation at scale. With a complete EaaS strategy, you can achieve:
A multi-cloud approach
Production environment automation
On-demand environment provisioning
Visibility into environment consumption and more
Download the Buyer's Guide to Scaling DevOps to discover what factors should be considered when selecting an Environment as a Service strategy.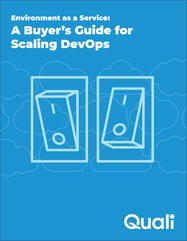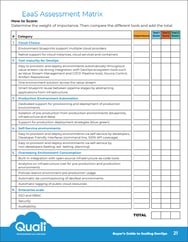 Download the Buyer's Guide
Trusted by Global 500 and Innovators Everywhere