Deliver Complex Environments On-demand
Your Development and Test teams need to quickly model infrastructure and applications on any cloud.
Complex network configurations, modern labs, and manual processes have made provisioning environments time-consuming, expensive, and error-prone. CloudShell Pro, an Environment as a Service solution, automates self-service, full-stack environments on-demand helping you:
Deliver complex, cloud-agnostic environments in minutes (not months!)

Eliminate manual configuration and reduce operating costs by 50%

Automatically tear-down environments when no longer needed to avoid sprawl and reduce public cloud costs

Gain visibility into infrastructure utilization in a single window
Fill out the form to reserve your live, customized demo today!

"Quali has significantly cut down our testing times by allowing us to create and modify complex sandbox environments with just a few simple clicks"
- Network Architect, Kaiser Permanente
FEATURES
Model Complex Infrastructure Environments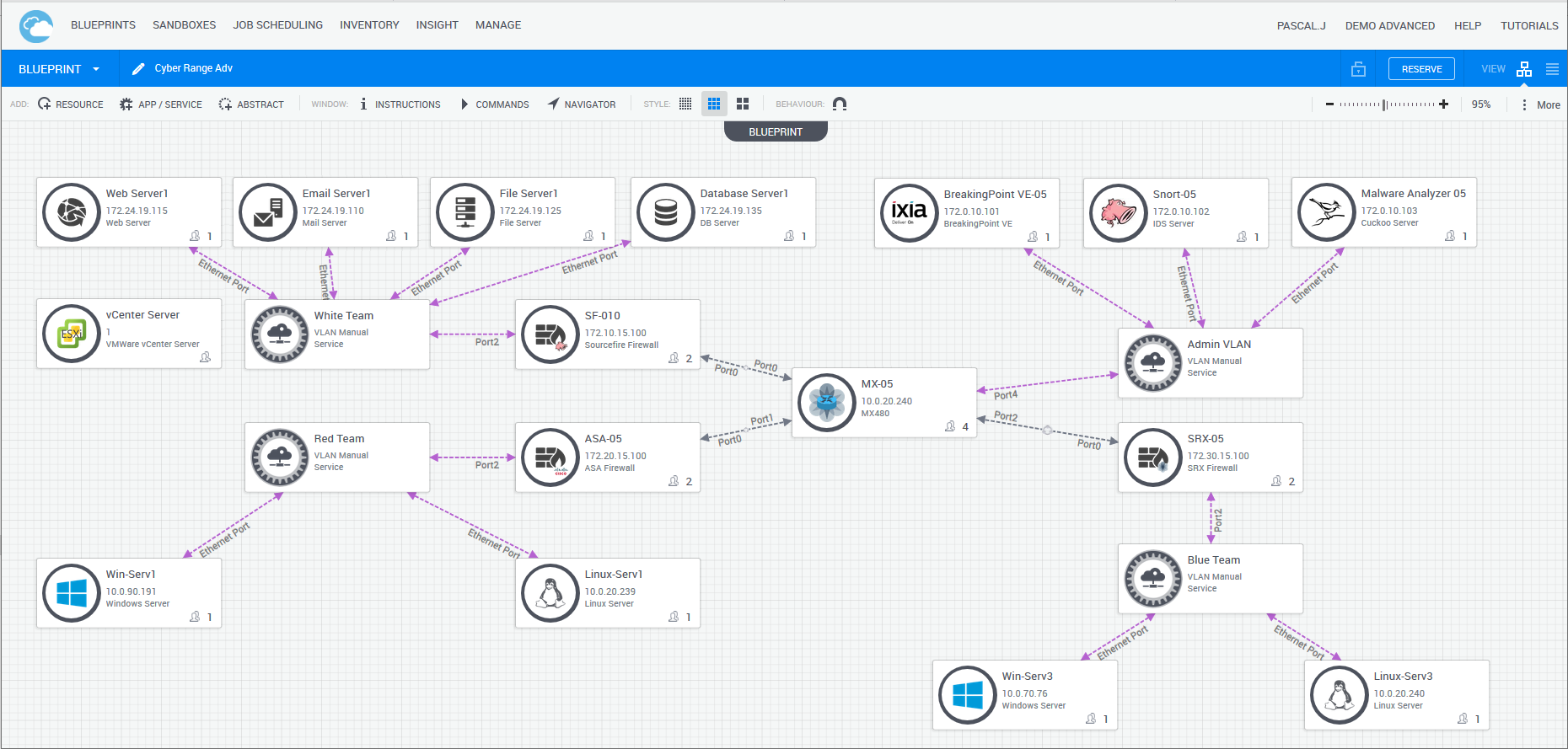 Create blueprints of complex environments that combine physical and virtual infrastructure, network connectivity, and public cloud instances. Quali's python integrations are all open-source and can be extended to support additional infrastructure types and cloud providers.
Powerful Orchestration Designer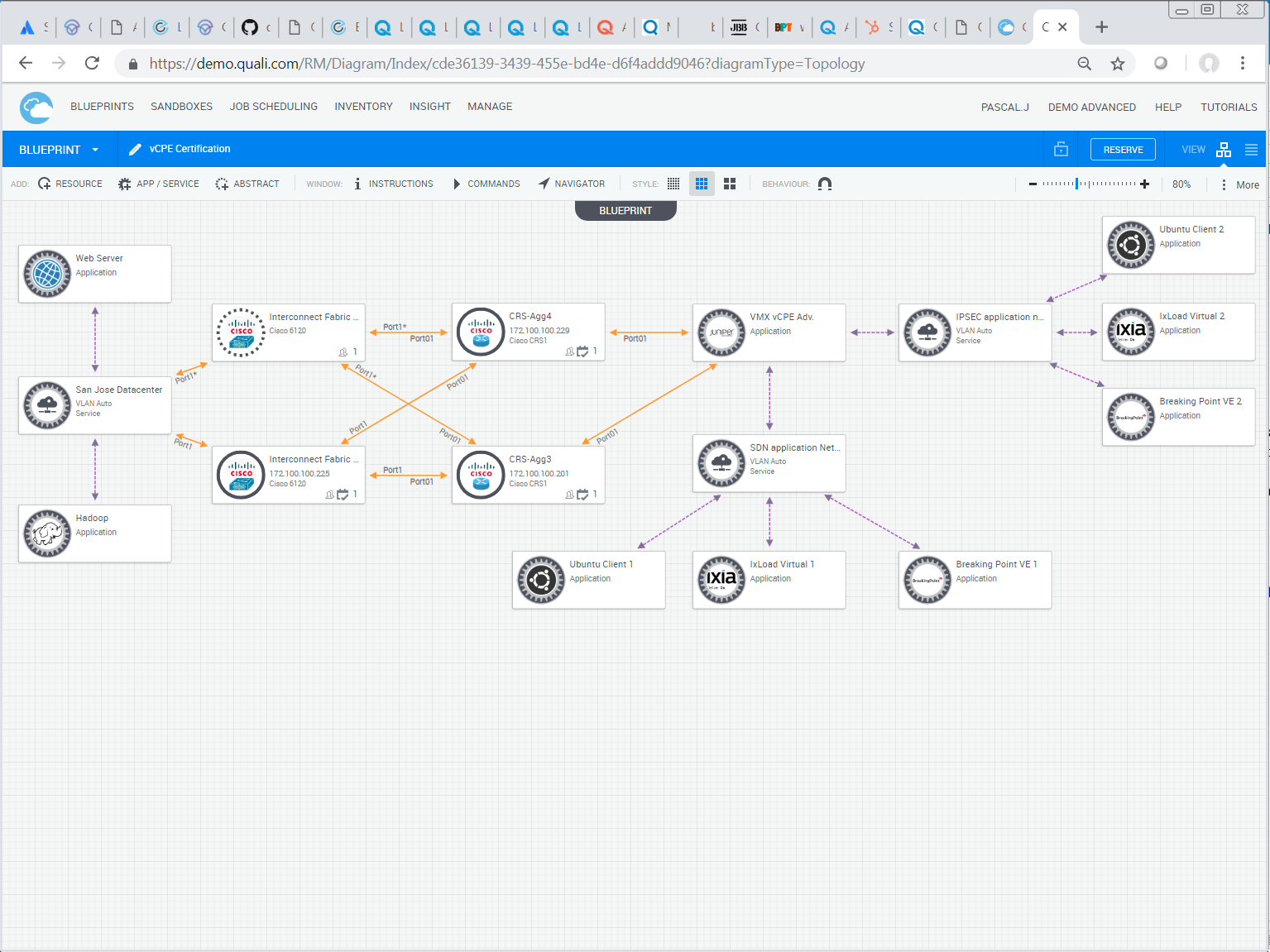 Setup, tear-down, save, and restore environments with ease using Quali's native Python libraries to extend environment orchestration.
Self-Service Deployment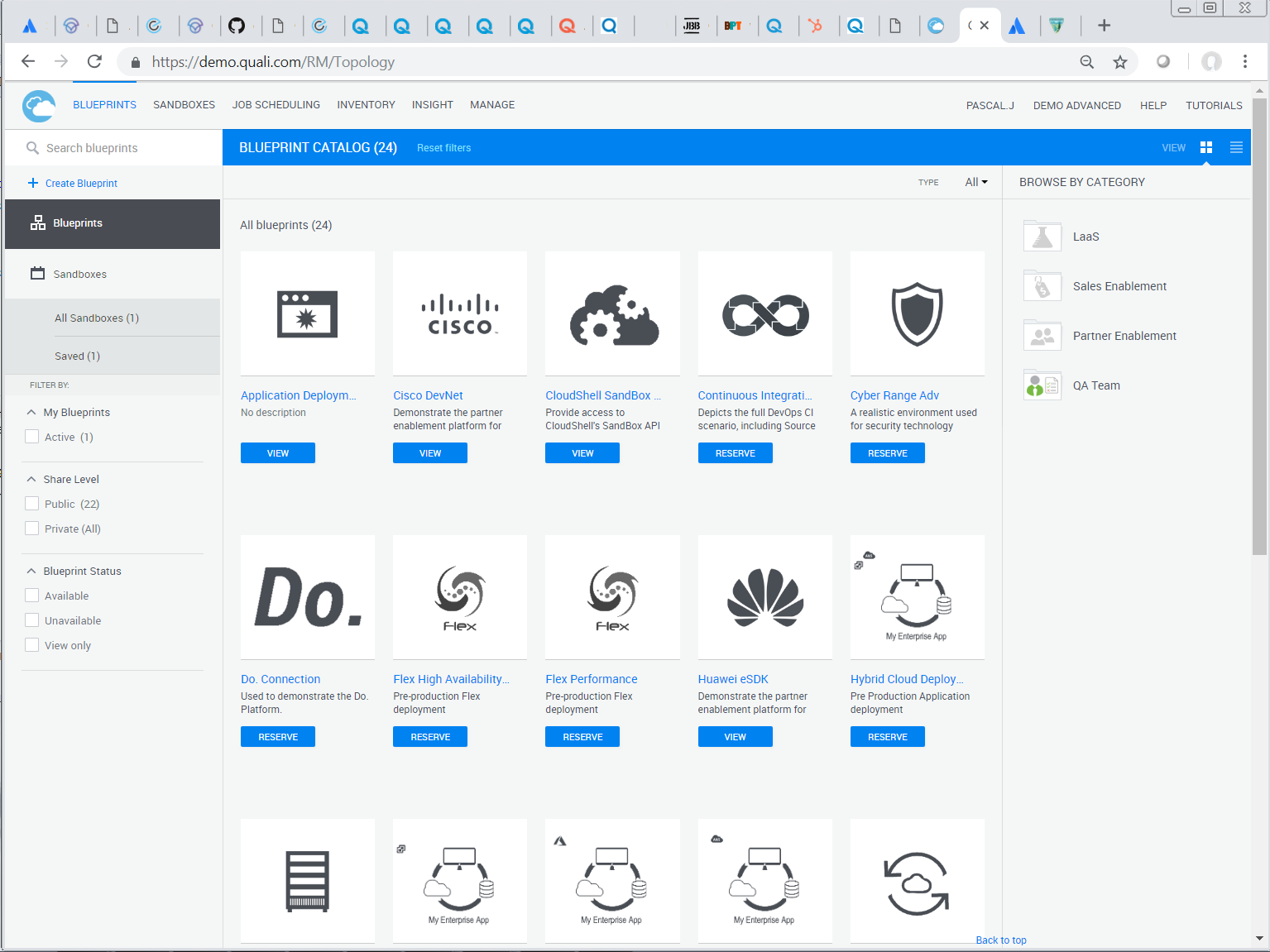 Publish environment blueprints to a shared self-service catalog for role-based, on-demand access where users can setup and tear-down environments manually or automatically.
Smart Multi-tenancy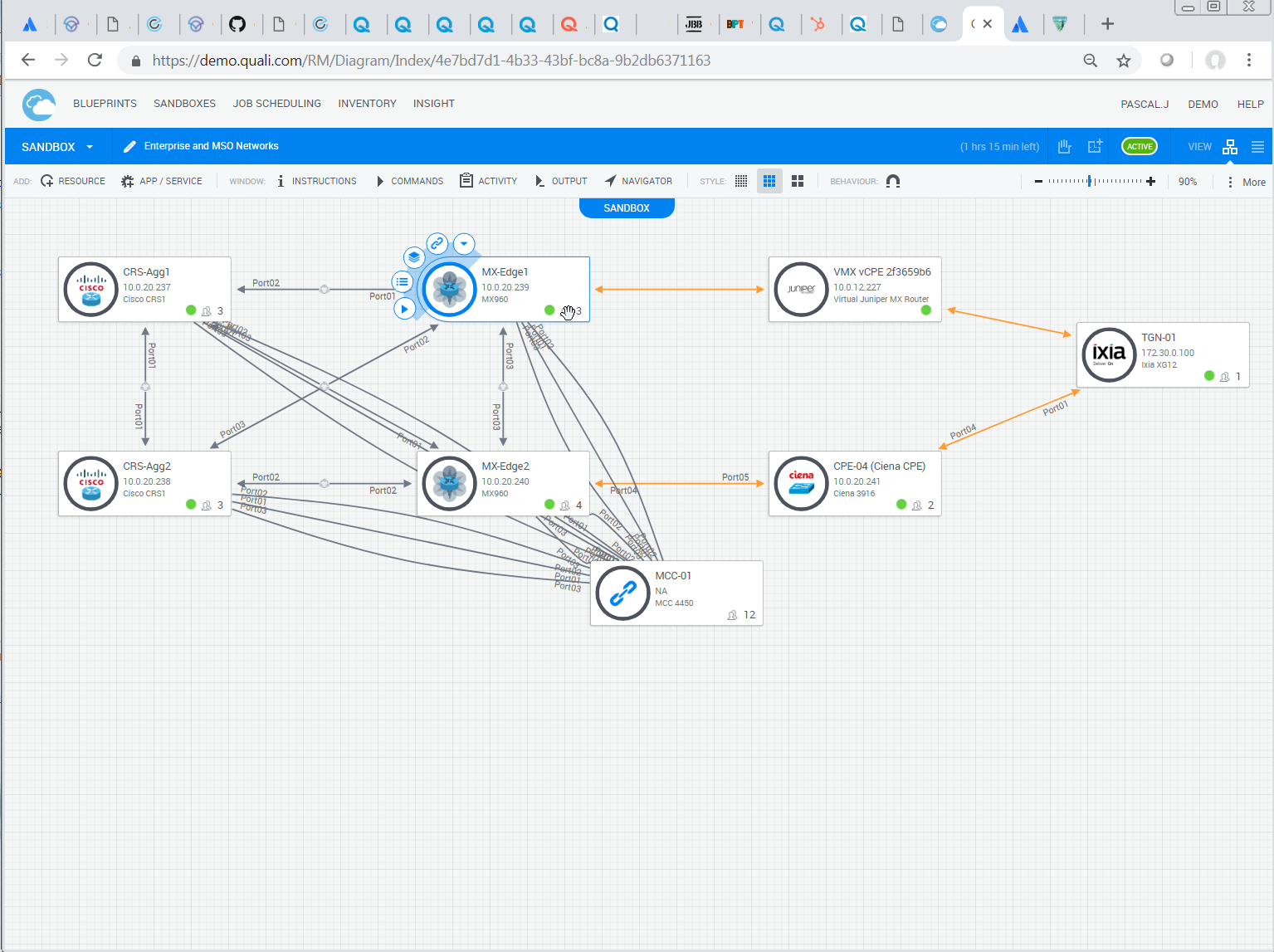 Provide access to isolated environments to many users while sharing infrastructure and networks without conflict.
Lab Automation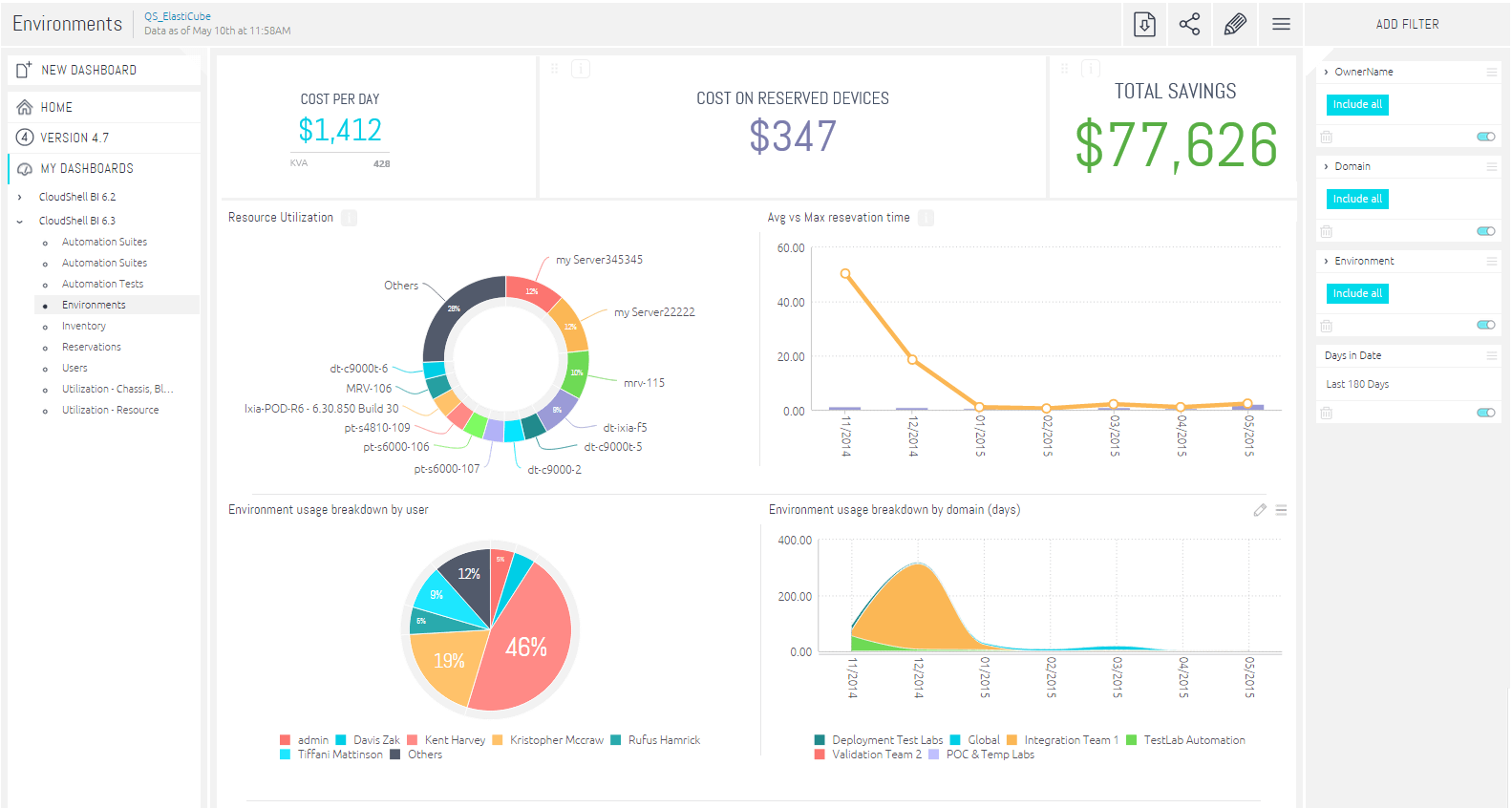 Easily automate multiple labs and access management features to manage inventory, reservations, scheduling, role-based access control, conflict resolution, and business intelligence.
Schedule a Customized Demo
Trusted by Global 100