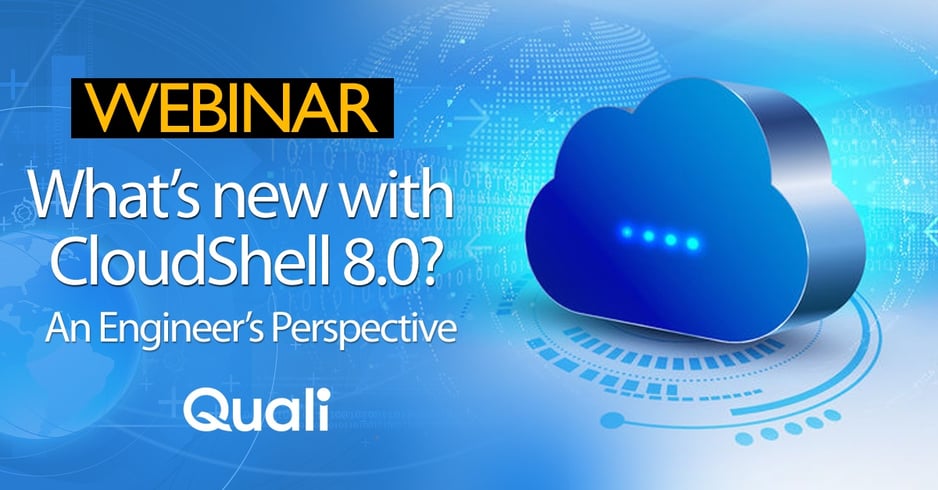 A Look Under the Hood
Quali's CloudShell has become the de-facto cloud sandbox software platform for a variety of use-cases ranging from DevOps automation, continuous testing, cyber ranges, lab-as-a-service, hybrid cloud, demo and POC compliance and many more. With hundreds of marquee customers worldwide, it continues to add new capabilities that significantly increase Dev/Test productivity and innovation velocity while lowering costs. Release 8.0 expands upon these capabilities focusing on a multi-cloud offering with "one-click" cloud deployment paths for Microsoft Azure and OpenStack. It also includes Ansible integration.
Quali's VP of Engineering, Edan Evantal, shares what's under the hood of Release 8.0 and provides a no-BS engineer's perspective.
Download the Presentation!
Trusted by Global 100