We released the results of our third annual Cloud and DevOps survey with over 1300 respondents providing input. What the survey showed was very encouraging in terms of adoption of Cloud in all forms as well as DevOps practices to accelerate digital transformation and automation initiatives. Clearly Enterprises and Service Providers are embracing these to speed up time to market, increase productivity and gain efficiencies at scale. While culture was a #1 barrier to adoption again, we actually view that as a positive as a leading indicator that change is going mainstream. We welcome you to review the survey results. If setting up and managing environments for your Dev/Test, Demo, Cloud or DevOps initiatives are your cup of tea, give us a shout at info@quali.com


Webinar On-demand - 2018 Cloud and DevOps trends:
The barriers and the breakthroughs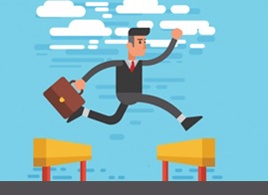 Watch Now
Webinar On-demand - Transform Your Lab Infrastructure with SDN and Dynamic Environments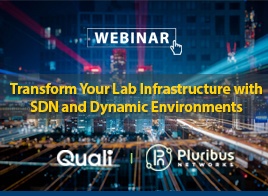 Watch Now




[Infographic] Top 5 Barriers to Cloud in 2018 & how Cloud Sandboxes help lower the barriers to Cloud adoption Read more
[Infographic] Top 7 Barriers To DevOps in 2018 and How Cloud Sandbox Dissolve DevOps Barriers Read more
[Datasheet] CloudShell Overview – A one-page overview of CloudShell automation platform for cloud and DevOps. Learn how CloudShell can transform your engineering, IT, QA, sales, security, and cloud teams to drive agility, scale, and cost efficiency.
[Solution Brief] GDPR Compliance – Read how Cloudshell dynamic, self-service environments can help GDPR compliance.


JFrog swampup | Napa Valley , May 16-18, 2018
Come and visit us at SwampUp 2018 in the heart of Napa Valley. Quali will showcase our latest integrations featuring CloudShell, JFrog Artifactory, XRay, Jenkins, TeamCity, Blazemeter and more.
Cisco Live | Orlando, June 14-22, 2018
Quali will exhibit at Cisco Live Orlando. Come and visit our booth # 1720 , meet our expert & ask for a demo!