A very happy 2018 to you. Thanks to the increasing pace of digitization Quali experienced a significant growth in 2017, as innovators worldwide began using sandboxes to accelerate their dev/test cycles, improve productivity and get cost efficiencies across public, private and hybrid clouds. It was a year of innovation, growth and market penetration setting a firm foundation for us to deliver even more value this year. We'd like to thank our customers, partners and our employees and are grateful for the relationships we have built. Our gratitude.


On-demand Webinar: A discussion
with Forrester Research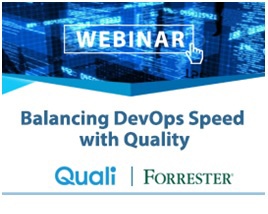 Watch now
Customer Testimonial: Charter
Charter Innovates Faster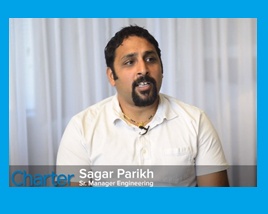 Listen now




QA Financial Forum | London, February 21, 2018
Join Shashi Kiran, Quali's CMO, presentation "Striking the right automation balance on Quality Assurance – Speed vs. Risk". February 21 at 1:40PM. Visit our booth and meet with our expert.
TISQA – Are You a Tester or a Tester? | Chapel Hill, February 27-28, 2018
Quali will be a Platinum sponsor at TISQA conference. Join Hans Ashlock, Director of Technical Marketing speaking "Shifting Left While Maintaining Agility with Sandboxes" visit our booth & ask for a demo.
Cisco Live Melbourne | Melbourne, March 6-9, 2018
Quali will exhibit at Cisco Live Melbourne, we will be showcasing Quali CloudShell platform.