Webinar:
Continuous Testing: The "Missing Link" in DevOps and CI/CD
Modern release management teams pride themselves on setting up a seamless workflow for continuous integration and delivery. However, continuous testing – which is one of the most critical components of the workflow is often taken for granted or marginalized without clear ownership leading to impediments in quality. With the advent of DevOps and the movement to break down silos between developers and operations, it becomes critically important that all members of an IT team - regardless of what tools they use, or role they play - understand the essentials of continuous testing.
Presenters: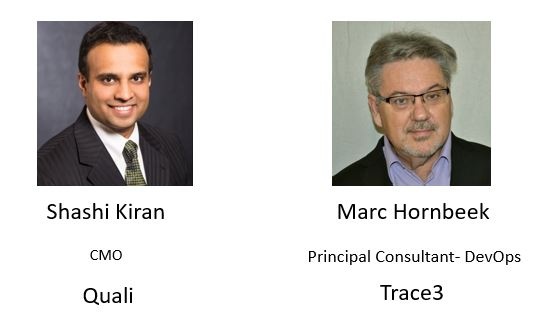 Join this interesting webinar to learn about:
How DevOps based continuous testing differs from other types of testing
DevOps testing strategies, best practices, infrastructure, tools, automation, and results analysis
Integration of Cloud Sandboxes into CI/CD workflow and the role it can play in continuous testing
Watch the Webinar!
Trusted by Global 100