Webinar: Financial Application Certification
Shift Release into High Gear!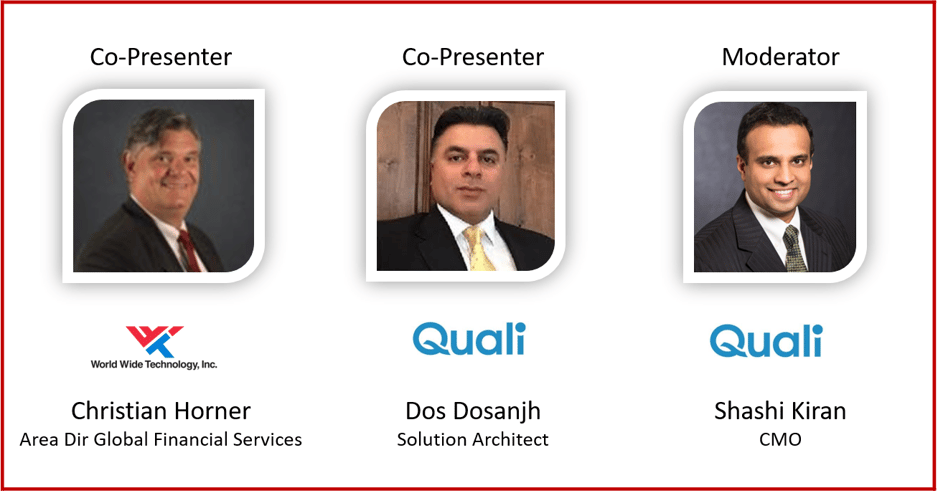 Wednesday, June 7th
10:00 AM PST
The opportunity to generate multimillion-dollar revenue streams is based upon how quickly your organization can adapt to market and technology shifts in order to meet new customer demands. Speed to market for financial service institutions depends on how expeditiously they can leverage technology as a differentiator.
However, a seemingly "simple" update to a data center financial application, applying security & compliance policies and automating the modification of IT Infrastructure could easily become a multi-month undertaking. Indeed, FSIs are highly regulated and constrained to meet compliance requirements. With environment complexity increasing, one of the critical requirements during these stages is to ensure that the introduction of even minor changes meet industry certification standards. How can your IT team accelerate this process without compromising on integrity?

Join this 60-minute webinar with a demo and Q&A to learn:
> Overview of how IT infrastructure updates impact security and compliance faced by financial services
> Application and Infrastructure modernization initiatives including in brownfield deployments
> How to efficiently introduce, test and validate IT infrastructure and application updates
Register Now!
Trusted by Global 100