Webinar:
Top 10 Barriers to DevOps
...And How to Overcome them in 2017
Watch the Webinar!
Quali conducted a survey of 2045 professionals to gauge the state of DevOps and Cloud adoption, pain points and best practices. The survey concluded on Dec 31st 2016. This presentation will share the key insights from the survey, top 10 barriers to DevOps adoption as well as best practices that can help overcome these barriers. This will be an informative session for DevOps and Cloud architects, application owners, technologists as well as IT infrastructure professionals that are responsible for planning and deployment of DevOps tools and processes.
Presenter: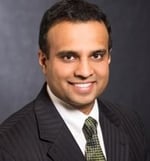 Shashi Kiran, CMO at Quali
Trusted by Global 100